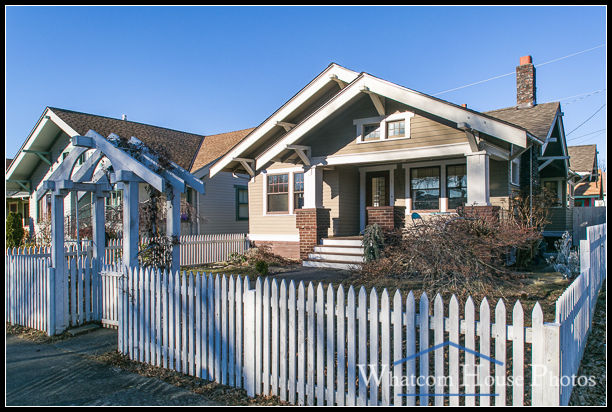 Last week I returned to Bellingham's Lettered Streets neighborhood to photograph a home at 2309 A Street, just a couple of blocks from where I used to live. It's a cute little 2-bedroom home I looked at nearly every day for more than 20 years. The owners have taken good care of it, and unlike a lot of older homes its charm hasn't been remodeled away.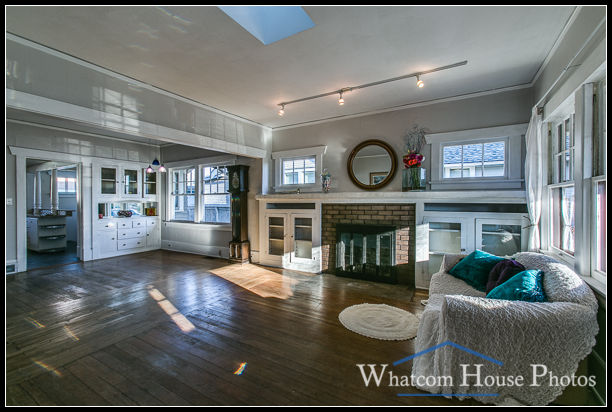 I took it as a good omen when the low winter sun shown through the beveled glass front door, casting rainbows of light on the wood floor in the living room. I caught the fleeting pattern on my iPhone while realtor Jeff Braimes and I were talking with the owner prior to photographing the interior. Catch the rainbow photo on Instagram.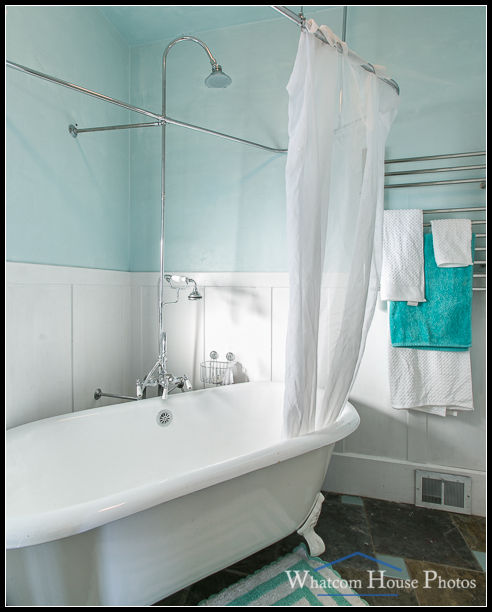 The bathroom has a classic claw-foot tub, but with the addition of a shower.
The kitchen has been updated with new countertops and felt bright, comfortable, and very functional. There's even a nice breakfast nook, behind us in this photo.
Perhaps best of all was the comment I received from my client, "I am getting so many nice compliments on the images of A Street! Let's do it again on Wednesday on South Hill."