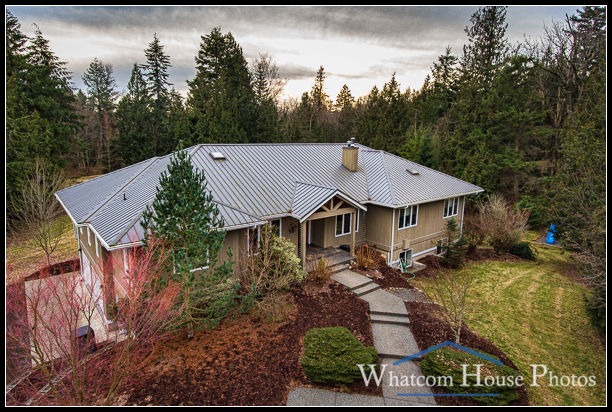 A few days ago Molly Visser at John L. Scott Real Estate contacted me to photograph a 5,000 square foot home on about 5 acres north of Bellingham on Patton Road. This is a beautiful home for a family that wants lots of space and privacy. January weather is always a gamble, but even though we didn't luck out with a sunny day it was still nice enough to shoot from the air with my drone as well as from the ground.
I love wood floors. They have a lot of warmth you just don't get with carpet. This is the dining and kitchen end of the great room. You'll never feel crowded entertaining a crowd while cooking here.
The other end of the great room has expansive windows looking out over the large backyard.
In addition to the great room, and a large family room downstairs, there's also a nice formal living room on the main floor.
This is one of the lower level bedrooms, large enough to be a master bedroom. It opens directly onto the backyard.
After photographing a series of tiny and run-down homes, it was a pleasure to photograph a very nice one.